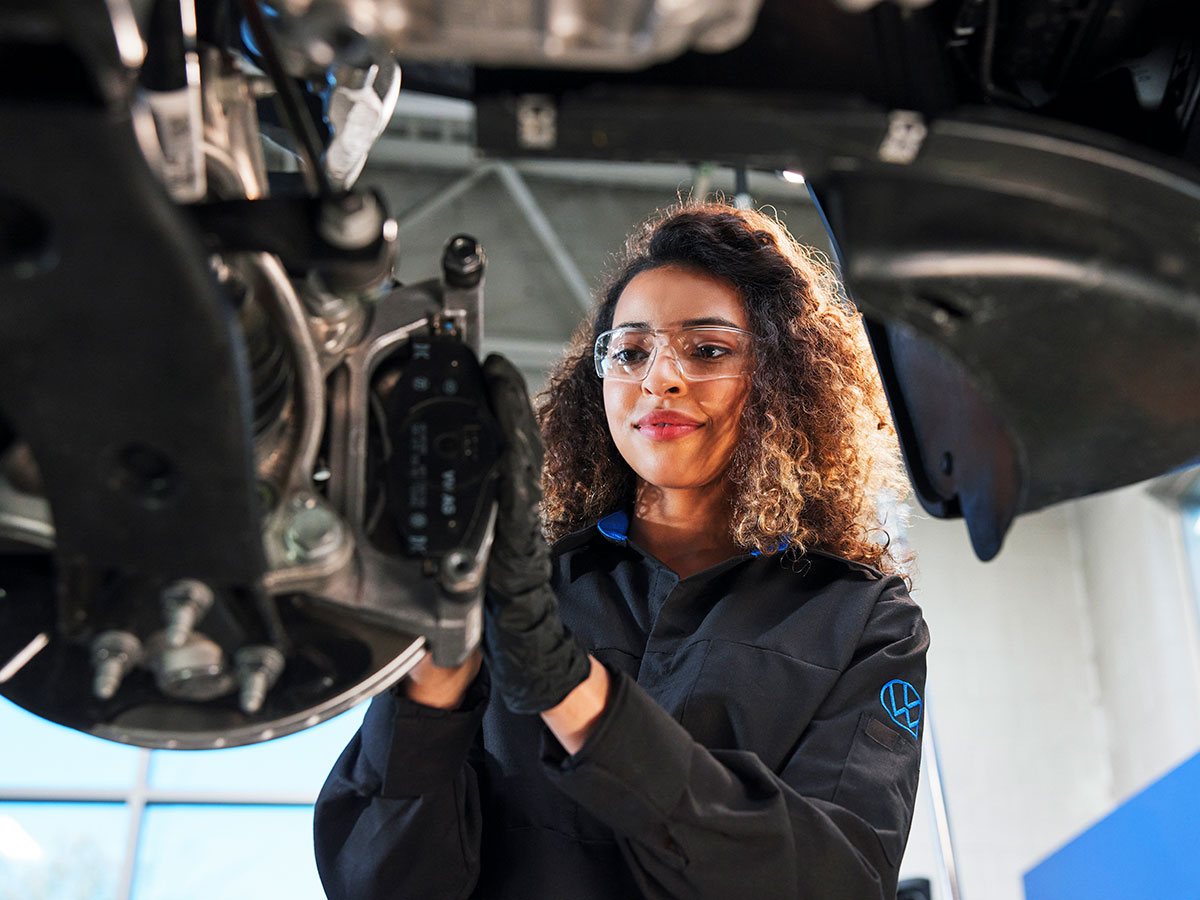 Brake Pad Replacement at Chapman Ford
Brake systems in vehicles are of extreme importance. When you have a good set of brakes on your car, it will help to provide very valuable protection as you are going to be able to stop the car when you need to. To protect your brakes, all cars come with brake pads. At some point, most car owners will eventually need to replace their brake pads.
What is Brake Pad Replacement?
If you hear a grinding sound coming from your brakes, it is a likely sign you need new brake pads. When you come in for a service to replace your brake pads, the technician will take off the old ones and install new ones. This ensures you have functional brake pads again.
Why You Need To Replace Your Brake Pads
If you notice that your brakes are making odd sounds and you think it is due to the brake pads, visit us for this service as soon as you can. When you can replace your brake pads early on, it will be very helpful and ensure that your brakes are properly protected. This can then help you to avoid further brake repair issues in the future.

Delaying Brake Pad Replacement
If your brake pads are not working and you delay service for too long, it will likely begin the process of creating more damage to your vehicle. Eventually, the brake pads will be so worn they will not work at all. If this occurs, your brakes will quickly become damaged due to the constant friction that will be created when you use your brakes. Eventually, your car will be dangerous to drive due to the faulty brakes and you will have to spend a lot to repair them. 
New Brake Pads at Chapman Ford of Lancaster
If you need new brake pads for your car, you are going to want to come to a reliable service center. A great option for those people in the Salunga-Landisville or East Petersburg, PA area is Chapman Ford of Lancaster. This is a great service center due to the amazing vehicle service and customer care. This includes having certified technicians work on your vehicle that will only use high-quality OEM parts. Additionally, the strong customer service, which includes having convenient hours and express service, ensures that you will be happy with your visit.


Dealer Wallet Service Marketing & Fixed Ops SEO by
Service Hours
Monday

7:30 am - 5:00 pm

Tuesday

7:30 am - 5:00 pm

Wednesday

7:30 am - 5:00 pm

Thursday

7:30 am - 5:00 pm

Friday

7:30 am - 5:00 pm

Saturday

8:00 am - 4:00 pm

Sunday

Closed