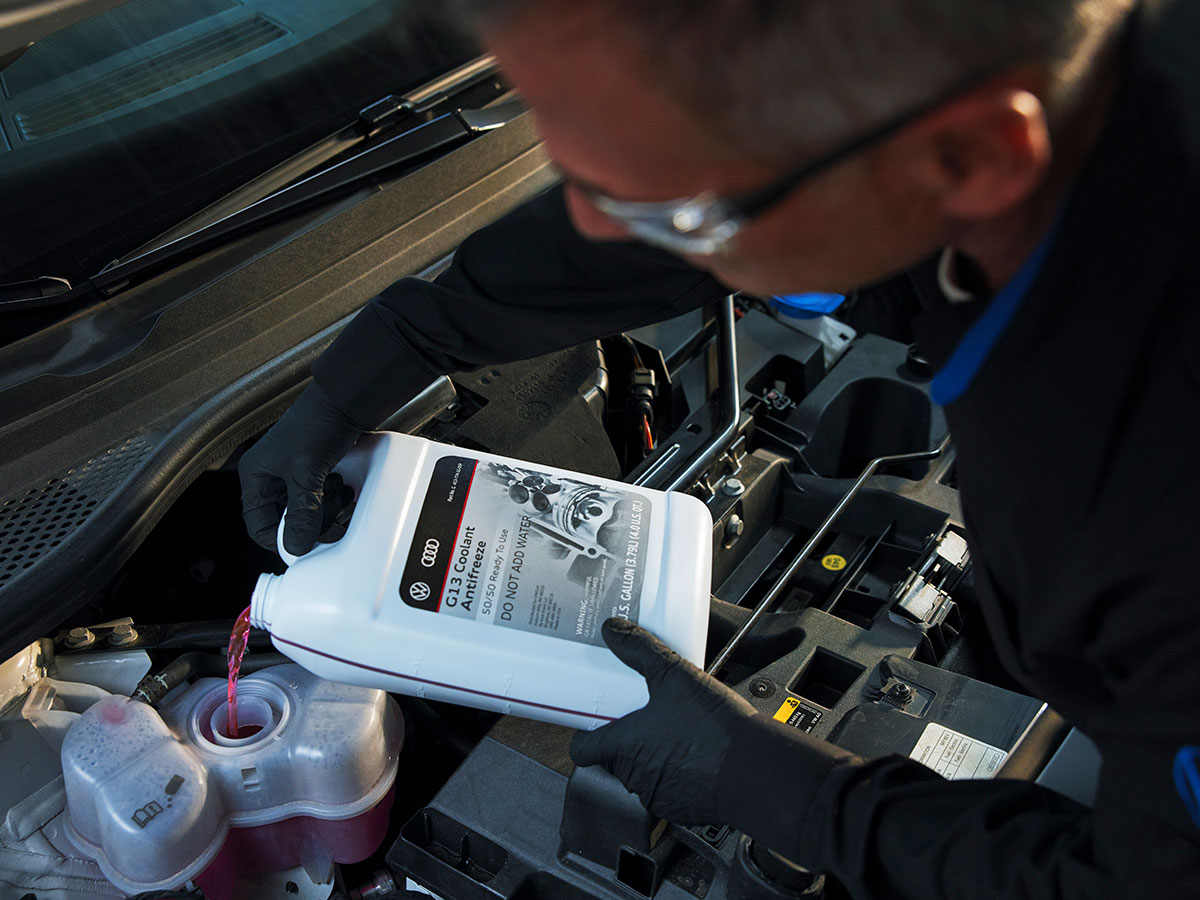 Coolant Fluid Exchange in Lancaster, PA
When you drive a car and use the accelerator, you are going to create a significant amount of energy and heat through the combustion process. When this occurs, your car would naturally start to heat up due to the increased energy. This would then be quite dangerous for your engine and all passengers. Fortunately, radiators in cars today use coolant fluid to remain cool. At some point, all car owners will need a coolant fluid service.
What is A Coolant Fluid Exchange?
Like other fluids in your vehicle, coolant is important. If you have not had this fluid drained and exchanged over the past couple of years, or if your car appears to be overheating, schedule service ASAP. When you have this service done, the technician will drain all of the current fluid in the system and then replenish it with a fresh batch that is right for your vehicle.
Reasons You May Need to Exchange Your Coolant
A list of reasons to exchange your coolant when the time comes exists. The biggest reason for a coolant fluid exchange service is that it will ensure that your vehicle can stay cool. This ultimately will help to protect your engine and other major parts under the hood, which could help to save you money over time.

Missing Coolant Fluid Exchange
If your vehicle is running low on coolant fluid and ignore service, it will likely be problematic. Pretty soon, your car will overheat because of the lack of coolant fluid. If this does occur, it could cause a lot of damage to your engine and other parts located nearby. These parts are very expensive to repair and replace, which could have been avoided had you received the coolant fluid exchange service.
Chapman Ford of Lancaster Coolant Fluid Service
When it comes time for your next coolant fluid exchange service, Chapman Ford of Lancaster is a great service center option. This service center is a great option for those in and around Lancaster, Salunga-Landisville, East Petersburg, Fruitville, and Neffsville, PA. When you are here, the certified technicians can provide you with any repair needs that you have, including the coolant fluid exchange.
Dealer Wallet Service Marketing & Fixed Ops SEO by
Service Hours
Monday

7:30 am - 5:00 pm

Tuesday

7:30 am - 5:00 pm

Wednesday

7:30 am - 5:00 pm

Thursday

7:30 am - 5:00 pm

Friday

7:30 am - 5:00 pm

Saturday

8:00 am - 4:00 pm

Sunday

Closed