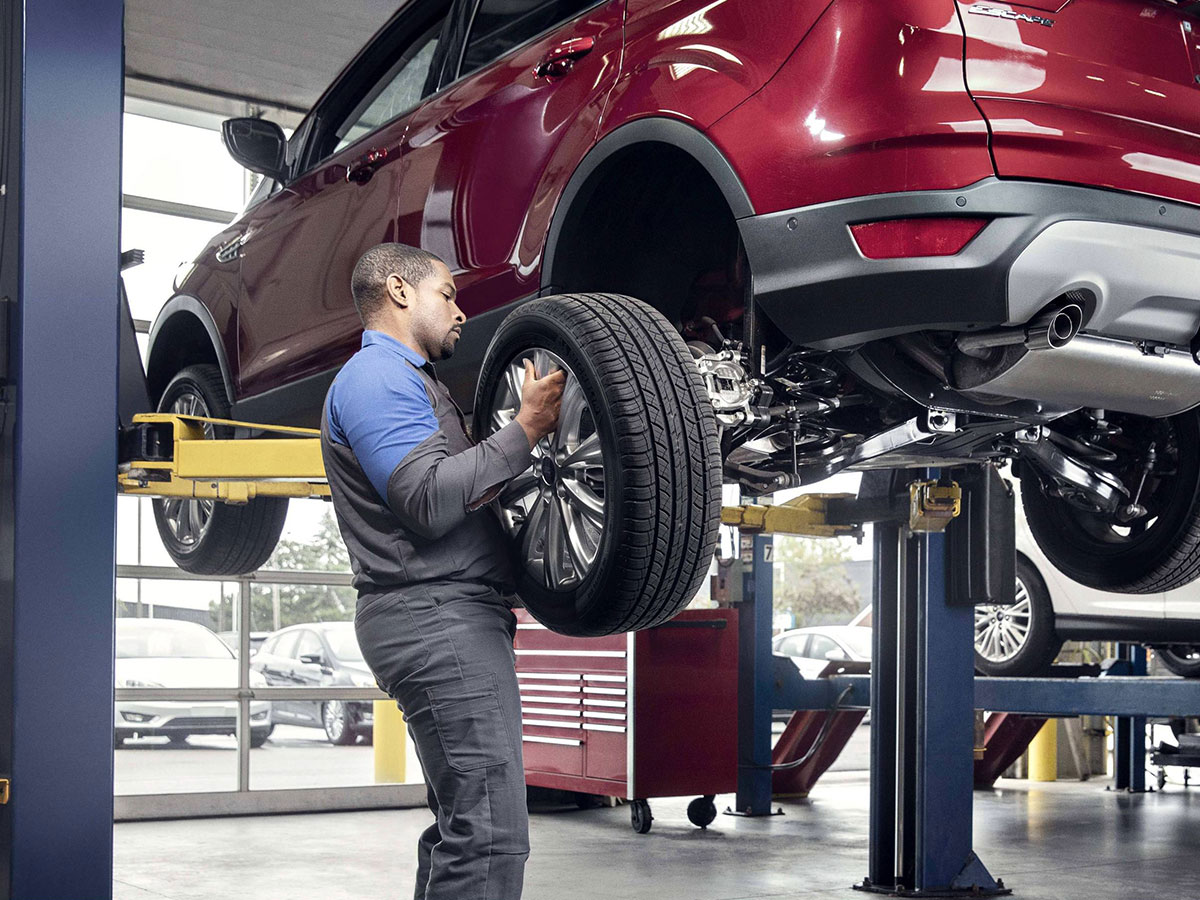 Tire Rotation in Lancaster, PA
One of the most important assets that most people will ever own is their vehicle. Since your car is such an important asset and part of your life, you must maintain it as well as possible. One very important part of your maintenance plan should be to have your tires rotated regularly. This could help to ensure that your tire stays in good condition and provide you with the support that you need.
Rotate Your Tires for Even Tread Wear
A quality set of car tires today can easily last you for 40,000 miles or more. However, when you have tires put on your car, the imbalance of the weight of your vehicle and other factors can influence the deterioration of each tire. Over time, one tire is bound to wear down much faster than others. Due to this risk, all people should rotate their tires at least a couple of times per year. When you do this, the tires will be placed on alternating wheels, which will help to ensure that tires wear down on an even schedule and continue to provide you with great support.

The Importance of a Tire Rotation
Taking your car in a for tire rotation is a very valuable and important service. When you do have your tires rotated, it will help to prevent one tire from wearing down significantly faster than any other tires. Ultimately, this will help to keep your car safe to drive and could increase the amount of time that you have before your tires need to be replaced, which could save money as well.
If you happen to avoid doing a tire rotation for long enough, it will quickly put a lot of strain on your car. One of the four tires is bound to wear down very quickly, which puts your whole car at risk. You will then have an increased risk of getting a flat tire or suffering from a blowout when driving at high speeds.
Tire Rotation at Chapman Ford of Lancaster
When you need a full tire rotation service, coming to Chapman Ford of Lancaster would be a great option. The service center is a popular choice for people all over the Lancaster, Salunga-Landisville, East Petersburg, Fruitville, and Neffsville, PA areas. When you come here, your car will be treated well by a team of certified technicians that can handle all of your repair needs.
Dealer Wallet Service Marketing & Fixed Ops SEO by
Service Hours
Monday

7:30 am - 5:00 pm

Tuesday

7:30 am - 5:00 pm

Wednesday

7:30 am - 5:00 pm

Thursday

7:30 am - 5:00 pm

Friday

7:30 am - 5:00 pm

Saturday

8:00 am - 4:00 pm

Sunday

Closed